I Own A Policy
Your life insurance policy may be more valuable than you know. Today, thousands of seniors each year are taking advantage of what's called a Life Settlement.
Simply put, a Life Settlement is the sale of an existing life insurance policy to a third party (other than the life insurance company) for an amount in excess of its cash value.
Once the policy is sold, the ownership is transferred and the owner receives cash. As a result, the owner no longer is responsible to pay premiums.
Here Are Some Common Reasons Seniors Consider The Life Settlement Option:
Premiums are too expensive
A Term policy is expiring
Increasing medical expenses
Beneficiaries are financially stable
Beneficiaries are deceased
Charitable giving
Replace the policy with a new one
You have too much insurance
Leisurely activity
Children's / Grandchildren's education
Company Key-man policies that are no-longer needed
Whatever your reason might be, it's important to know that as the owner of a life insurance policy, it may have value for you today.
Contact Us Here To Discuss If A Life Settlement Might Be A Good Solution For You.

Regulation & History
Today Life Settlements are regulated in 42 states and can be conducted in all 50 states.
The first Life Settlement actually took place in 1911 in the Grigsby v. Russell Supreme Court decision, in which the opinion of the court was as follows:
"So far as reasonable safety permits, it is desirable to give to life policies the ordinary characteristics of property. To deny the right to sell except to persons having such an interest is to diminish appreciably the value of the contract in the owner's hands."
With that decision, the Life Settlement industry was essentially born although it took decades before it actually became viewed as a viable financial solution for seniors and their loved ones.
This legal precedent has been reinforced in the decades since the Grigsby decision, most recently in the passage of the Health Insurance Portability and Accountability Act (HIPAA) in 1996. Signed into law by President Clinton, HIPAA allowed the owner and/or beneficiary of a life insurance policy to transfer the ownership and/or beneficial interest in that policy to a third party.
With the population growing older and seniors seeking alternative sources of cash in their retirement years, the Life Settlement industry is poised to substantially grow in the coming years.
A Life Settlement is not always the right decision for everyone's life insurance policy; however, should always be considered by seniors, their loved ones and their advisors as it often times can be the best solution.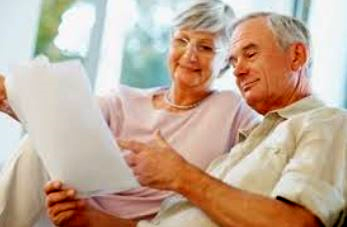 Contact Us Here To Start Our FREE Evaluation Process And Determine If A Life Settlement Might Help You And Your Family